Daniel Deaguero is an award-winning composer, guitarist and vocalist, best known for his unique blend of fluid guitar solos and Latin rhythms.  Acclaimed for his versatility, spanning multiple musicsal genre's.  Daniel has recorded 9 albums - five instrumental Jazz CDs, three Latin Pop Spanish vocal CDs as well as a bilingual Regional Mexican/Country vocal CD.  
Daniel recently relocated to Tulsa Oklahoma, where he is working on his next release, set to debut late 2023!

Billboard magazine awarded Daniel's "LO SABES" Latin Pop CD the Critic's Choice award in 1996. In 1998, the New Mexico Hispanic Music Association awarded the LO SABES track "Caliente" Salsa/Tropical Song of the Year" and "Instrumental Song of the Year".  In 2010, "Can You Feel It?" charted as "Most Added" on SmoothJazz.com and was #7 on WITD's  Top 25 chart. In May 2010, Billboard Magazine reported Daniel's "Smooth Groove" track was the #2 most added track on Satellite radio. Daniel's "Fused" track from his "Can You Feel It?" CD reached #4 on the Top 40 Chart in Tenerife Spain.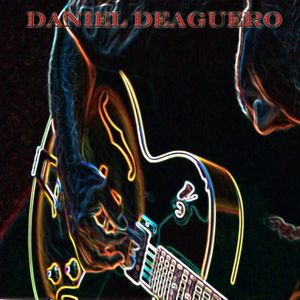 Stream or Download my tracks on my "MUSIC" page!
Smooth Jazz Instrumental featuring nylon-string guitar up/positive.
Read more…